the Attar Project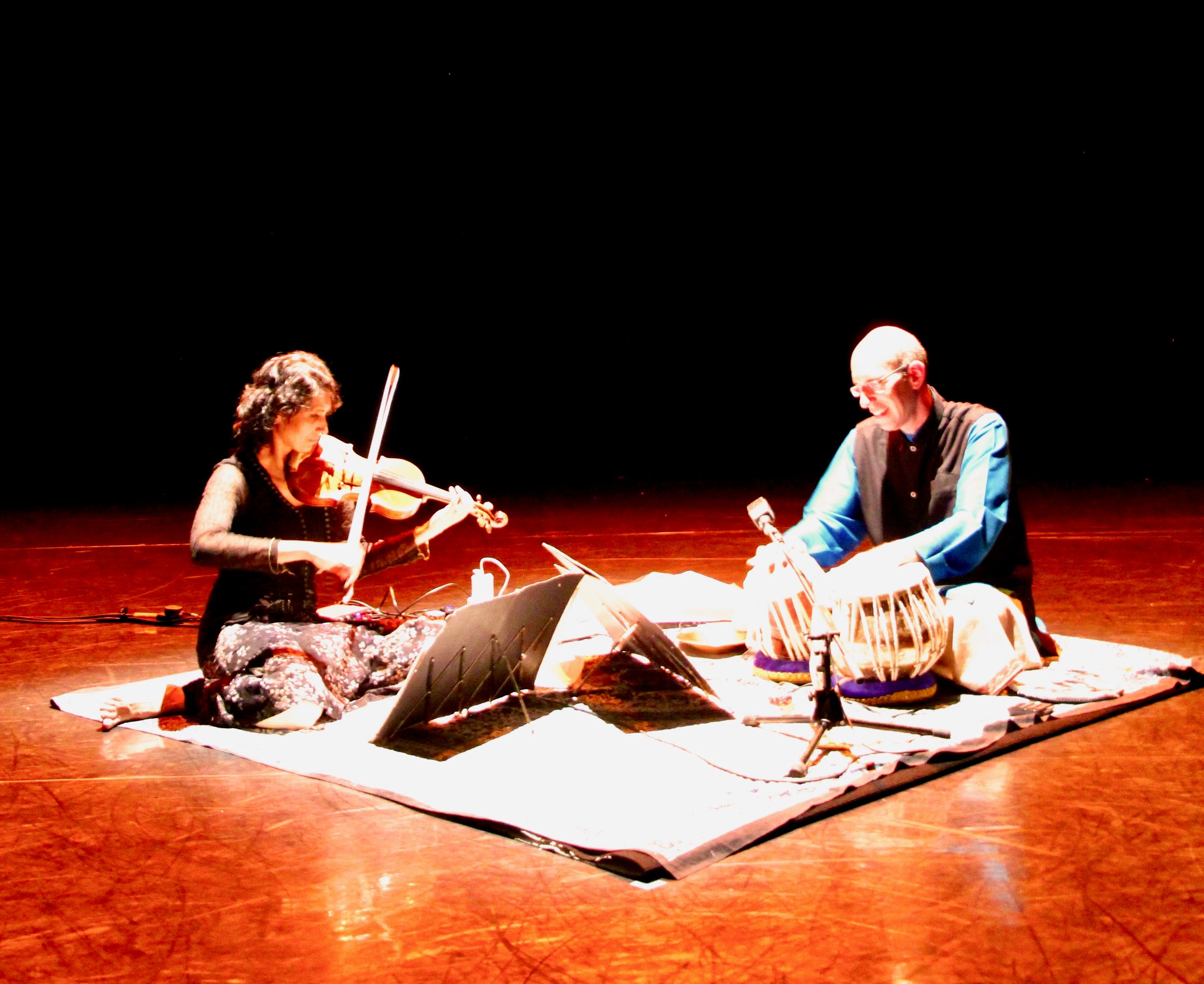 Initially conceived as a vehicle to integrate the eclectic strands of Parmela's musical background (Western classical, fiddle, S. Asian), the Attar Project engages artists across musical genres and artistic practices in virtuousic collaborations that maintain the essence of each while challenging the boundaries between them. 

The project's predominant focus has been on the juxtapositions of South Asian rhythm and dance with Western avant-garde music and choreography. Parmela released her first Attar Project recording in 1996 with Beauty Enthralled. The album features five works inspired by India; two works for solo violin--Violeta Dinescu's "Satya I" and Harry Somers' "Music for Solo Violin"; Rick Bidlack's "Beauty Enthralled: Eight Partitions of Tonal Space", a structured improvisation for viola and electronics; "Aarti", a collaboration with ghazal singer Kiran Ahluwalia; and Robert Rosen's "La" for violin and tabla (Ravi Naimpally), commissioned by Parmela. "La" has since gone on to be one of the most popular works by a Canadian composer, and remains the most intricate and thoroughly composed works Parmela has commissioned for violin and tabla; the only such work in which the tabla part (including individual strokes) is completely composed.

In 1997, Parmela began collaborating with bharata-natyam choreographer and kallari payat practitioner Gitanjali Kolanad, who created a movement vocabulary that allows Parmela to synchronously both play the violin and dance. Together, they have created eight works: duets; solos (for Parmela); and some site specific works. The music for each is a blending of Western and Indian idioms. The music for two of Kolanad and Attariwala's works--Sylphe, for violin, string quartet (Penderecki Quartet), tabla and percussion (commissioned by Kolanad for the 2002 Fringe Festival of Independent Dance Artists - fFida) and Piercing Embrace for solo violin and tape (1997)--is featured on Parmela's Sapphire Skies CD (2003). 

Also featured on Sapphire Skies are: Robert Rosen's "Whispers of Water", for viola, clarinet (James Campbell) and tabla (Ed Hanley); Ken Schaphorst's, "See Through You" for violin, guitar (Rob Piltch) and tabla (Ed Hanley); Parmela's "Padparascha" for soprano (Lisa Lindo) and three violas; and Parmela's ode to her fiddling days, "Zigzagjig" for violin and drumkit (Gary Craig).

Since 2005, Attariwala has been collaborating with Montreal-based tabla player Shawn Mativetsky, whose bimusicality allows the duo to explore the sound worlds of tabla and violin through both improvisation and composition. In 2010, they released The Road Ahead … featuring commissioned works from five award-winning young Canadian composers: Meiro Stamm; Paul Frehner; Nicole Rampersaud; Christien Ledroit; and Andrew Staniland. The Road Ahead ...