My Story
Violinist Parmela Attariwala weaves an eclectic path between traditional Western art-style performance, genre-bending creation, ethnographic research, and reimagining music pedagogy. She has toured and recorded with an array of musicians that includes Carla Bley, Ravi Naimpally, James Campbell, Anthony Braxton, Ed Hanley, Ernst Reijseger, John Taylor and Don Thompson. She has also collaborated extensively – as composer, musician and movement artist-–with a diverse range of choreographers, including Gitanjali Kolanad, Keiko Kitano, Claude Wittmann and Karen Kaeja. An ardent improviser and proponent of improvisational pedagogy as a tool for cross-genre musical communication, Parmela has been an active member of the Toronto and Vancouver free improvisation scenes. In addition to traditional symphonic work, she also performed contemporary orchestral music for twenty-five years with the Esprit Orchestra, as well as smaller works with Toca Loca, New Music Concerts, Ensemble Noir, and the Queen of Puddings Theatre Company.

Parmela finds her creative home in the Attar Project. Conceived as a vehicle to integrate the eclectic strands of her own musical background, the Attar Project engages artists across musical genres and artistic practices in virtuousic collaborations that maintain the essence of each while challenging the boundaries between them. Since 2006, Parmela has been collaborating with Montreal-based tabla player Shawn Mativetsky, and together, they recorded The Road Ahead ... (2010), a collection of commissioned Canadian works for violin and tabla. "Créatif au possible, reflétant un nouveau type de pratique savante" (Le Devoir). 

Parmela has released two other critically acclaimed recordings: Beauty Enthralled (1997)---"a cross-cultural handshake to set the mind spinning" (NOW magazine); and Sapphire Skies (2003), which features her own compositions---"a recording to treasure" (Wholenote magazine). She has performed and toured works from these albums across Canada, India, Sri Lanka and South Africa.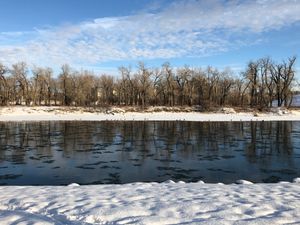 Born and raised in Moh'kinsstis/Calgary in a suburb adjacent to the Tsuu T'ina First Nation, Parmela was a student of Mount Royal College's Academy for Gifted Youth and an original member of the Calgary Fiddlers. As a teenager, Parmela worked with musicians from improvising traditions, and began arranging and composing music for cross-cultural events in the early days of multiculturalism (1970s-80s). She formally studied jazz composition with Shelly Berger (1997-2000), and took workshops in electro-acoustic composition with Darren Copeland (2003/2005). Parmela received her post-secondary training at Indiana University (violin performance, Paul Biss and Josef Gingold) and the Berne Conservatory in Switzerland (Igor Ozim). She also holds a Masters degree in Ethnomusicology from the School of Oriental and African Studies (London, UK, 1992), working under Richard Widdess and Christopher Shackle (inter-relationship of medieval poetry and music in North India), and a Ph.D. from the University of Toronto (2013), supervised by Gage Averill (Canadian culture, policy, arts funding, and identity).

Not content to sacrifice creativity for academia, Parmela continues to maintain a multi-faceted musical life. She performs with large and small ensembles, conducts research focused on cultural equity and pedagogy, and has been a dedicated music educator, teaching violin/viola for over thirty years. She has taught beginner strings at York University and has also taught violin, viola and fiddle at the Community Music Schools of Toronto (formerly Regent Park School of Music), one of Toronto's most progressive music institutions dedicated to serving economically challenged youth. Parmela teaches as she performs: believing that music-learning in the twenty-first century requires greater genre flexibility--including the integration of theory, improvisation and composition/creation--and that today's musicians must move beyond merely performance re-creation. 

After cultivating a 25 year career in Toronto,
Parmela moved to Vancouver, B.C. in 2019 to be closer to family, returning to the lands of the Coast Salish peoples where her grandparents made their home in the early 1900s. She  continues to focus on contemporary and experimental music in Vancouver, performing with the NOW Society, Redshift, Vancouver New Music, Vancouver Improvised Arts Society, Jared Burrows' Temporary Ensembles, Vancouver Erhu Quartet and ReNaissance Opera. Parmela has also returned to interdisciplinary composing. She recently fulfilling a series of commissions that offer musical reflections on works by visual artists Peter Morin, Nep Sidhu and Jeffrey Gibson, and is creating a score for bharata-natyam dancer Sujit Vaidya. In the winter of 2021, Marion Newman invited her, along with Ian Cusson, to be co-composers of a new Calgary Opera commission, Namwayut.

Since June 2020, Parmela has  been deeply engaged in discussions on equity, ethics, systemic change and resource redistribution in the Canadian music sector, issues directly related to her Ph.D. research. She continues her long-standing work with Orchestras Canada and the Canadian Music Centre on these issues, as well as with the Community Music Schools of Toronto for whom she has crafted an anti-racist anti-oppressive curriculum.

More recently, Parmela has been working as a consultant with Early Music Vancouver, Hill Strategies and the Azrieli Foundation, and the Canadian Association for the Performing Arts (CAPACOA). 

Her own reimagining initiative, Understory Sound, developed in collaboration with Germaine Liu (Toronto) and Nicole Rampersaud (Fredericton), launched in July, 2021 (https://understorysound.ca).