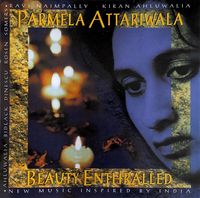 Beauty Enthralled (1996), my first album, features works by Harry Somers ("Music for Solo Violin", 1972), Violeta Dinescu ("Satya I" for solo violin), Rick Bidlack (title track "Beauty Enthralled" for improvised viola and microtonal drones, 1992), a collaborative work with vocalist Kiran Ahluwalia based on a Sikh devotional poem ("Aarti") and Robert J. Rosen's "La" for violin and tabla (recorded with Ravi Naimpally, tabla). I have since performed Rosen's work countless times with six different tabla players. Rosen's music is uncompromising in its virtuousity, exciting to play, and always a thrill for audiences.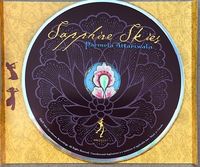 I began experimenting with movement in 1995, which led to working with choreographers and creating music for dance. Sapphire Skies represents this phase in my life, including the first two works developed with bharata-natyam choreographer Gitanjali Kolanad, in which I both dance and play the violin, "Piercing Embrace" and "Sylphe". There is also an ode to my early life as a fiddle player, a jig in 7, "Zigzagjig", and a work for voice and strings inspired by the metaphors of bhagti poetry, "Padparadscha Skies". A number of incredible Canadian musicians helped bring the music on this album to life: Ed Hanley, James Campbell, Rob Piltch, Gary Craig, Lisa Lindo and the Penderecki String Quartet.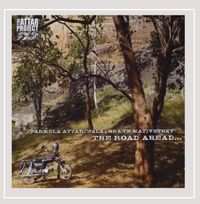 During the mid-2000s, while pursuing a Ph.D. and playing a lot of free improv (with Christine Duncan's "The Element Choir", AIMToronto, CoexisDance, the Grateful Deadesque  "The Starfires", and Bill Groves' "The Human Remains")  I had the good fortune of meeting Shawn Mativetsky, in whom I found a unique blend of hard-core traditional tabla player and Western classical contemporary percussionist. As I no longer had time to compose, Shawn and I commissioned four new Canadian works for violin and tabla, the fruits of which can be found on The Road Ahead ... (2010). 
0:00/3:28

0:00/3:15

0:00/10:49

0:00/2:26

0:00/5:04

0:00/4:22